Thank you for your interest in Nita by Vo Luxury Hotel. Please fill in your details below
and we will contact you by email within 24 to 48 hours.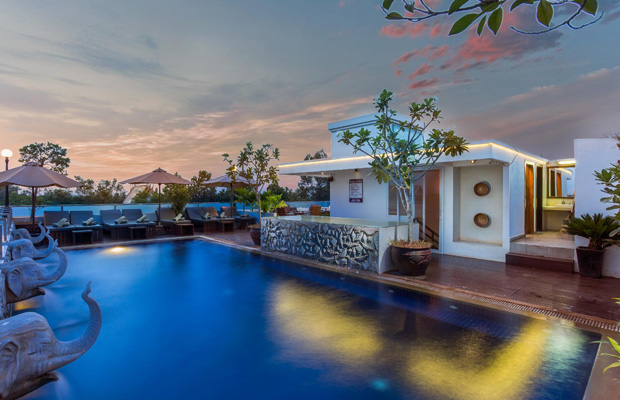 Nita by Vo Luxury Hotel
Hotel Location: Siem Reap
Road to Angkor Wat temple, Sivutha Boulevard,, Kouk Chak, Siem Reap, Cambodia, 17000
Located in the Green Belt area of Siem Reap, Nita by Vo Luxury Hotel is a stylish and comfortably designed luxury boutique hotel. The hotel features a rooftop pool bar terrace and spa with stunning views of Angkor Wat. It also offers elegant guestrooms, a lobby lounge, and ground floor Oz Café. Elegant design, along with its impeccable service, has positioned the Nita by Vo Luxury Hotel as an exceptional 4-star luxury boutique hotel in Siem Reap. The property offers four styles of rooms, and every room offers the same level of luxury, serviced by an elevator and wheelchair friendly. The hotel offers an excellent variety of facilities such as free tuk tuk service to take you downtown, an Australian themed café offering full bar service, an all-day breakfast, and a spa center with Khmer treatments to enchant you and renew your vitality and spirit. The hotel also provides several thoughtful amenities like complimentary Wi-Fi, a business center, laundry and pressing service, a tour desk, and bookings. Whatever your purpose of visit, Nita by Vo Luxury Hotel is an excellent choice for your stay in Siem Reap.