Our Team
You are here
Our Team
Vibol Thach / Founder-CEO
Vibol has been involved in tourism since 1998 when during his school holidays he would take visitors as a motor taxi driver to the Temples of Angkor. After graduating high school, he was trained by the Ministry of Tourism and became a professional English speaking tour guide.
He attended the university at night and earned a degree in Hospitality and Tourism Management. During this time in 2004, he was chosen by the International Youth Exchange to travel to Sweden. In 2008, he traveled to Australia on another cultural exchange program and had the opportunity to travel all around the country. Vibol continued his studies at Build Bright University in Siem Reap, Cambodia where he received a Master's Degree in Business. He became a tour leader for many international companies and traveled around Indochina. While working with an international team, he established Green Era Travel. His goal is to ensure that visitors to Indochina enjoy a safe and memorable holiday while being responsible "green" travelers. See the real Indochina with Green Era Travel!
Todd Lewis / Regional Manager
Todd is Green Era Travel's regional manager for the western market for Cambodia, Vietnam, Thailand, Laos and Indochina tour packages.
A bachelor of business marketing graduate from the university of Western Sydney. Having over 10 year's tourism management expertise in South East Asia, Todd comes with a wealth of knowledge and experience in managing and marketing niche tours within the region.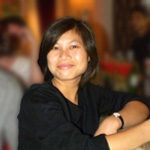 Chi Nguyen / Sales and Marketing
Chi graduated in 2008 from the Hanoi Open University in Hanoi, Vietnam where she earned a Bachelor's Degree in Tourism Management. She is extremely interested in positive impact tourism.
She has worked on many international film projects as the assistant director which included managing the logistics and traveling with the film crews throughout Vietnam, Laos, and recently Cambodia. Chi loves her job and enjoys the opportunity to travel all around Indochina. Get lost with me!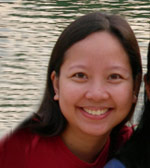 Tintin Medel / Sales
Tintin is Green Era Travel's exclusive partner for Sales in the Philippines for Cambodia, Laos, Thailand, Vietnam and Indochina tour packages.
Always ready for a new travel adventure and a globe trotter herself, she has enjoyed destinations like France, Italy, China, Japan and premier Southeast Asian countries. She shares her wanderlust through her blogs, enticing her readers to visit exotic and awe-inspiring locations like Indochina.
Experience The Adventures of Tintin through Green Era Travel!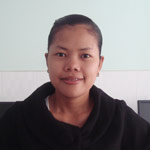 Sokhim Morm / IT
Sokhim graduated from Build Bright University in 2007 with a degree in Information Technology. She had been working with IT companies and computer stores in Siem Reap in sales and computer maintenance. Sokhim has an expertise in website design and now works for Green Era Travel as website manager as well as being in charge of online promotions. She is very interested in tourism and loves her home town of Siem Reap that is host to tourists from all over the world. She enjoys her job with Green Era Travel as it gives her an opportunity to help her community develop and meet interesting people.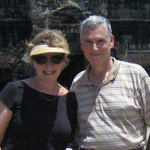 Warren and Patty Kourt / Charity Project Coordinators
We are a group of friends who after meeting Vibol on separate travels to Cambodia got together to send supplies, uniforms, flip-flops,books, maps and larger items to Phnom Krom Primary School. Since then with Vibol's assistance and the generosity of many friends and other travelers, we have been able to donate a generator, a pump for the water well, bookcases, and art supplies. We are proud of Vibol and everyone who have helped us continue this project. Helping each other for a better world!
Check out Kids Hope Charity and our project activities.