Thank you for your interest in Siem Reap Quad Bike Adventure. Please fill in your details below
and we will contact you by phone or email within 24 to 48 hours.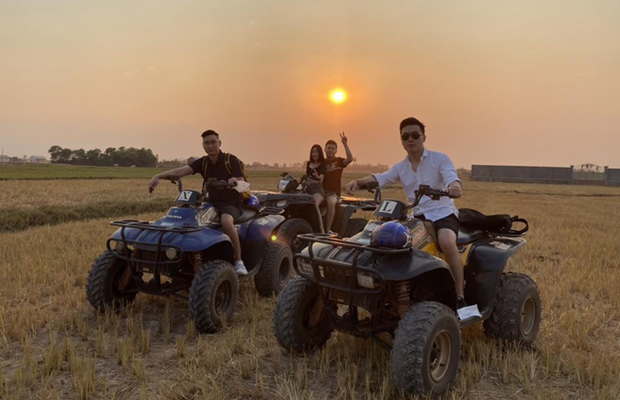 Siem Reap Quad Bike Adventure
Travel Location: Siem Reap
Siem Reap Quad Bike Adventure brings you to the authentic and unique beaauty of Cambodia which is hidden and unexposed to the world. Freshness and greenery of remote and undisturbed countryside and villages, freindly and smiley people with the sense of welcoming, schools, local orphanages, homes on stills, active Buddhist monasteries along the community, unbeatable sunset at paddy fields and centuries abandoned and untouched ancient Angkorian temples where few travelers and adventures are dare. All of these magnets of Cambodian attractive places are not to be missed while visiting and exploring Siem Reap Angkor, Cambodia. Siem Reap Quad Bike Adventure can make this happen!!