Thank you for your interest in City River Hotel. Please fill in your details below
and we will contact you by email within 24 to 48 hours.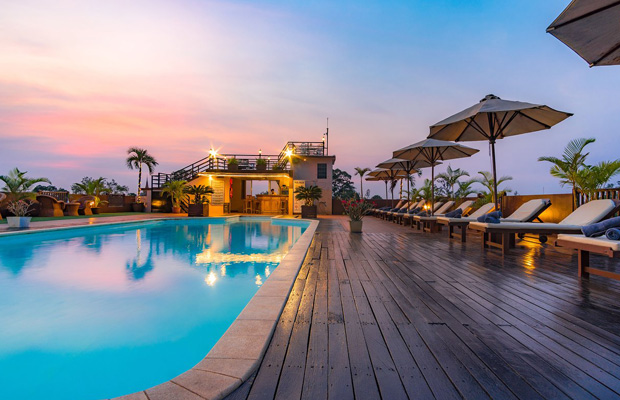 City River Hotel
Hotel Location: Siem Reap
0511, Corner 23 Street, Achasva Street, Wat Bo, Siem Reap Central Area, Siem Reap, Cambodia, 12345
Inexpensive rates, a central location, and friendly staff make for an ideal accommodation for the business, leisure, or budget traveler. Wake up to an amazing breakfast buffet and later enjoy Western and Asian cuisine from the restaurant. Entertain friends with a variety of fine wines and spirits at the cocktail bar. The outdoor pool is available for lounging and leisure purposes. Located on Steung Siem Reap Street, the Siem Reap River and Angkor Wat are not too far way. While car rental is available through the hotel, taxis and tuk tuks are readily available for exploring nearby venues like the Bantreay Srey and Bayon. The conference facilities, Internet, and newsstand can accommodate the business traveler. To make your reservation at City River Hotel, just enter your travel dates on our secure online booking form and submit.